The inspiration for this model was one of the most dangerous and unique of all known species of dragon named Toothless.
The "Ears" module is removable, just like on the "Neko" helmet. With the help of modern technology, we have designed and manufactured a special quick-release device that meets all safety requirements. This version of the helmet has a number of advantages and is produced only by Nitrinos.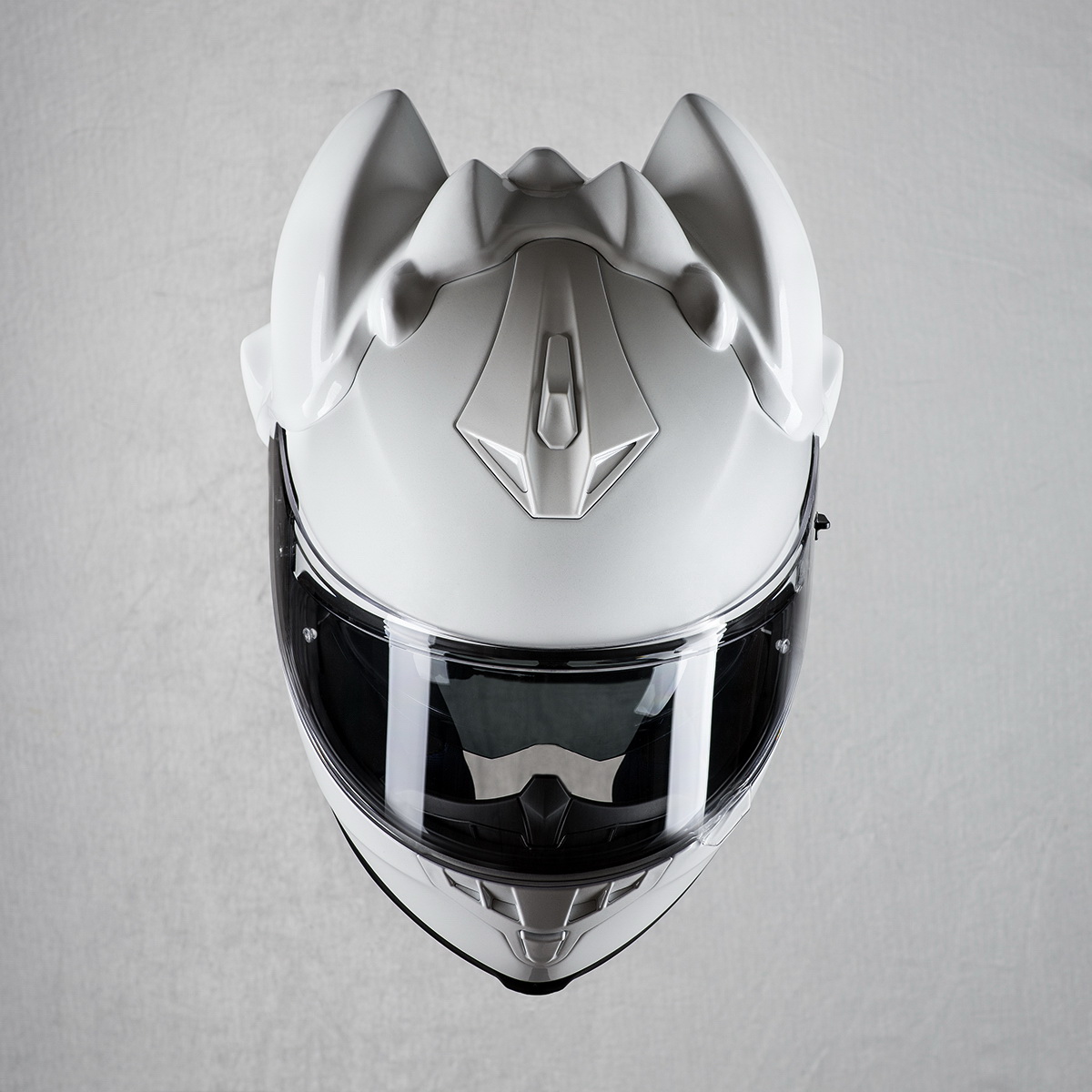 If you are going on a long trip or want to go very fast, the "Ears" module can be easily removed and the "Fury" helmet will take on its usual shape.
We have taken a modern and comfortable polycarbonate helmet as the basis for "Fury". Each helmet is equipped with a scratch resistant transparent visor and an integrated tinted visor. The helmet has two-channel ventilation (in the forehead and chin area) and a removable lining that is easy to care for. Lining material 100% polyester.
All popular sizes are available: XS, S, M, L, XL, 2XL.
---
The helmet is made to order within 20-30 working days. Shipment worldwide with EMS or DHL. Shipping cost depends on the city of the addressee and is calculated individually.
---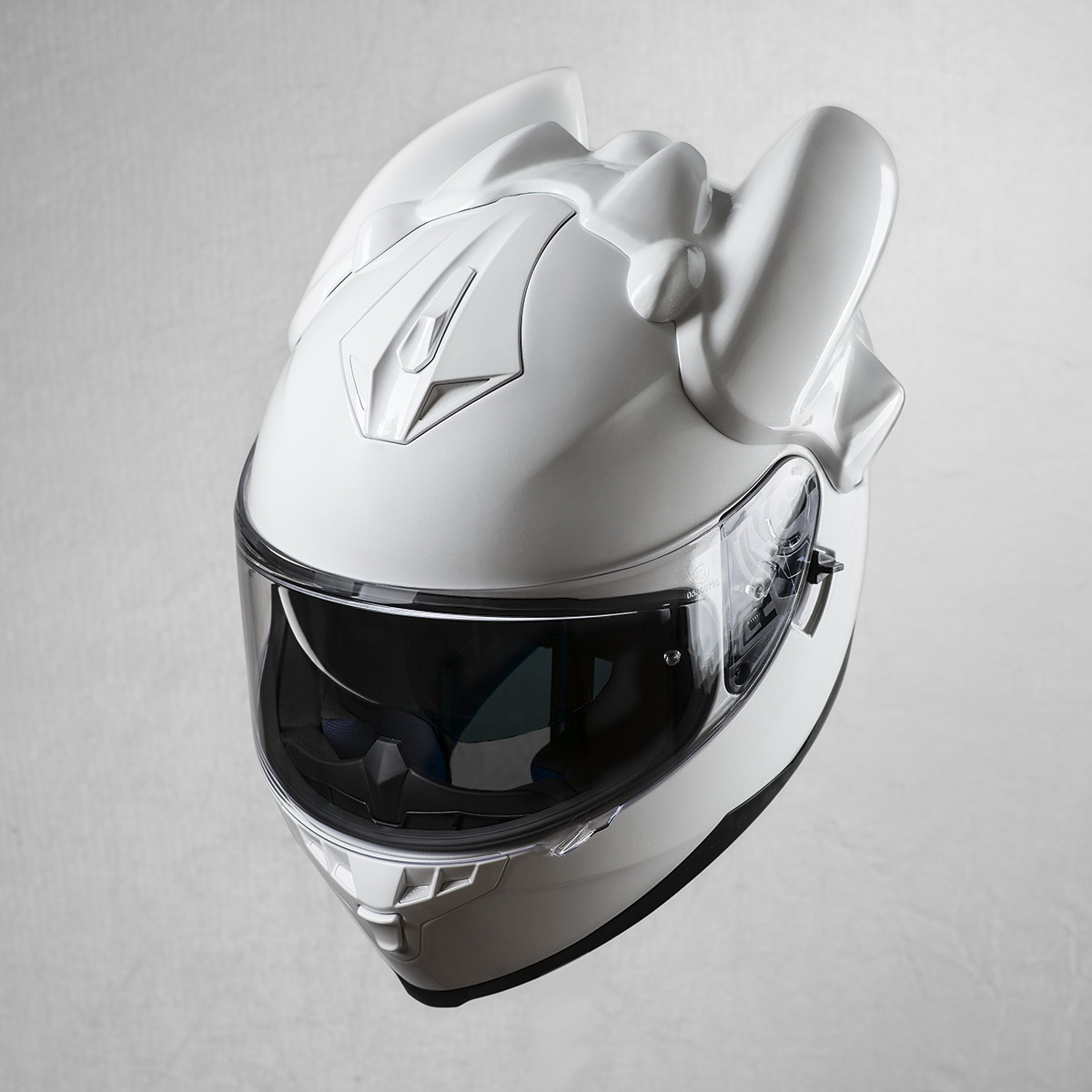 Single color version
One-color helmet covered with a layer of matte or glossy varnish. You can choose any color: black, white or any other. Indicate in the application for the helmet what color you have chosen and we will reply to you as soon as possible.
The cost of a one-color helmet – $660
---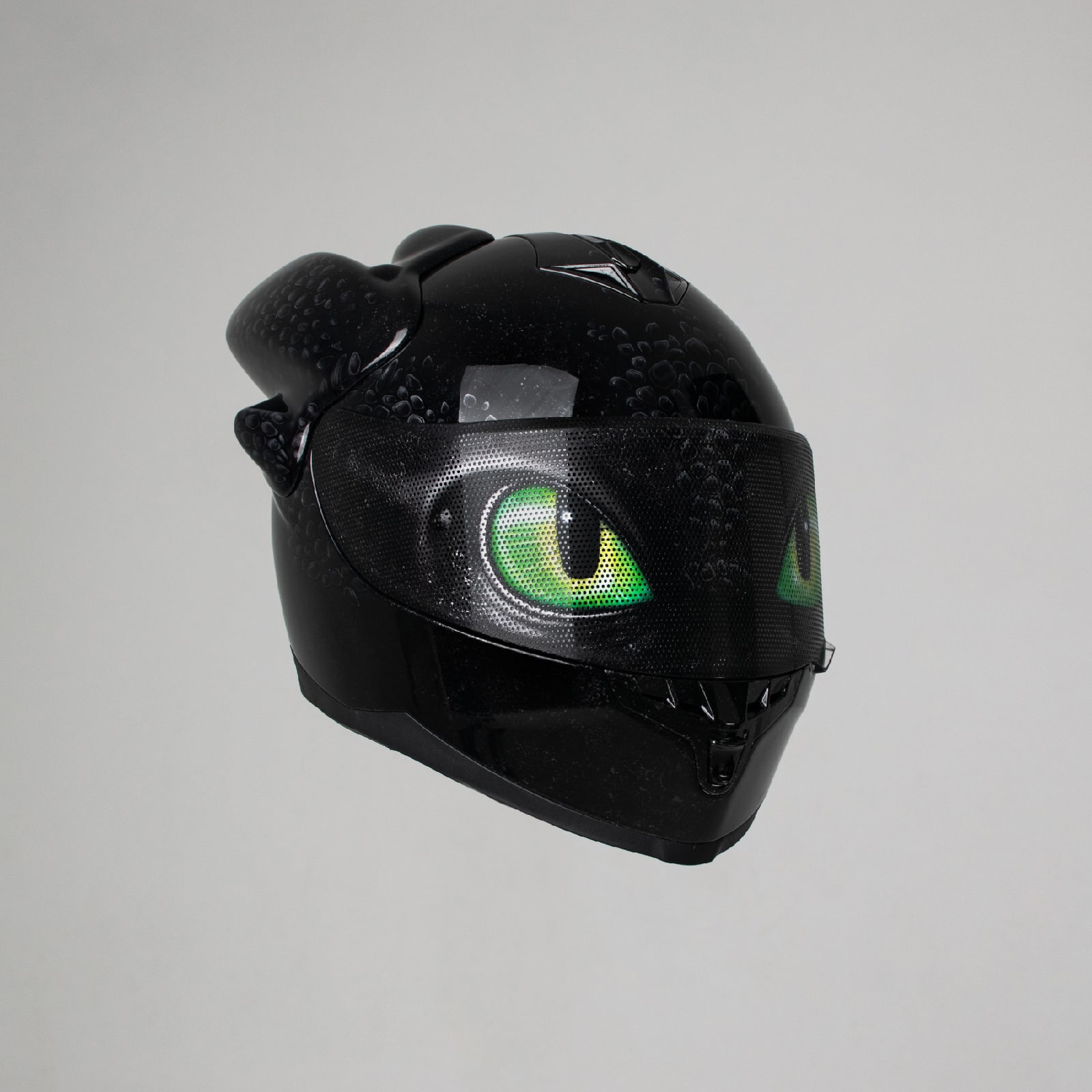 Airbrushing
Airbrushing is a complex drawing that is custom-made. Making a helmet with airbrushing will take a little more time, but the result will pay off the wait completely. Describe in as much detail as possible what drawing you would like to receive and send an application.
The cost of a helmet with airbrushing- $950
---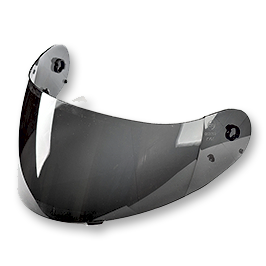 Optional tinted / mirrored visor

You can add a basic tinted and mirrored visor to your helmet.
Option cost – $75

---
Optional transparent visor

Option cost – $55
---
Pinlock
The main purpose of the Pinlock is to prevent fogging of the main visor. Pinlock is a functional gadget that every rider needs.
Option cost – $50
---
Additional option – visor Airbrushing
Option cost – $40
---
Color selection

In order for us to understand what shade you want to see on your helmet, indicate the color number from the RAL chart.
---